TAMARINDO
Tamarindo is one of the countries best Costa Rica beaches and thousands of people who take their Costa Rica vacations go there year-after-year. Until the mid-90s, Tamarindo Costa Rica was a quiet little Tico community discovered and known mostly by surfers.
My, how things have changed.
Part of the famous surfing movie Endless Summer II was filmed here.
And, it's now a favorite destination for honeymoons in Costa Rica.
With exquisite Costa Rica beaches and terrific year-round weather, the community erupted into what some folks call a helter-skelter development of condos, hotels, strip malls, and restaurants.
Other folks call Tamarindo a vacation paradise with so many things to do it's impossible to do everything in one vacation.
With the opening of the Liberia International Airport (just 45 miles away) a few years ago, Tamarindo is now one of the most developed of all the best Costa Rica beaches and promises to remain one of the most sought-after tourist destinations for years to come.
From world class Tamarindo Costa Rica hotels to inexpensive Costa Rica hostels, there are accommodations for every budget and desire.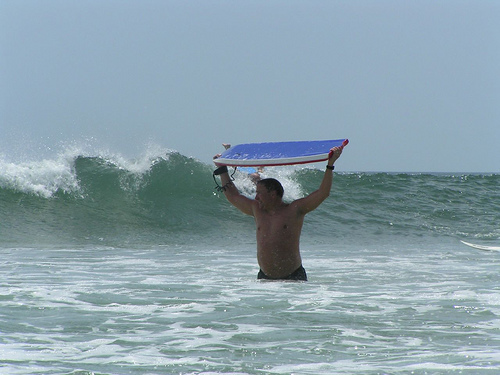 Tamarindo Attractions
 It's easy to see why this is one of the most important Costa Rica vacation centers in the country. The ambience is laid back and you'll find dozens of different restaurants (including some of the finest in the country) and accommodations for every budget.
Like the rest of the Gold Coast, there are innumerable activities: surfing, boogie boarding, swimming (watch for rip-tides in some areas), scuba diving, snorkeling, great deep-sea fishing for marlin and sailfish, jet-skiing, kayaking, canoeing, sailing, horseback riding, golfing (there are two nice courses right here), and an active night-life.
As one of of the best Costa Rica beaches, Tamarindo will long remain one of the most popular beaches in the country.
Many travellers who take their Costa Rican vacations there say it's simply terrific. I say it's nearly terrific. And, of course, you'll be close to a number of great national parks and reserves.
Whatever your interests, there is a Costa Rica vacation waiting here.
The very best beaches (for water and beach quality) in Costa Rica are certified as Blue Flag beaches.
Just north of Tamarindo beach is another famous beach, Playa Grande, and just south Playa Langosta.
Both of these beaches are Blue Flag beaches (pristine) and for many years were joined by Tamarindo.
The Price of Tamarindo Development
But. . .
The spiraling development at Tamarindo has come with an environment cost and, in 2007, the Costa Rica government removed its Blue Flag certification and declared that the water had become too contaminated to swim in, shocking the entire country.
Immediate remediation was undertaken and by August 2008, the water quality along most of the beach had regained much of its health, is now once again fine for swimming, and regained its status as one of the best beaches in Costa Rica.
There are only a few localized sections of the beach that need to be avoided for now (the health department still warns about swimming behind the Bar Copacabana in Tamarindo itself).
Fortunately, with a little human cooperation, the water will heal itself in a few minutes.
Just south of Tamarindo (we're talking beach-strolling close) is Playa Langosta, one of the beautiful Blue Flag and, undoubtedly, best Costa Rica beaches.
White sand beaches with intersperced rocky sections, it's often a bit quieter than Tamarindo and a favorite of many on their trip to Costa Rica.
Immediately north of Tamarindo is Playa Grande, another Blue Flag Beach, located within Marino Las Baulas National Park. It's more difficult to reach and you won't find hotels along its beach but it'll be worth the effort to get there.
Playa Grande is very famous for its great surfing.
But, it's not the surfing that makes this spectacular beach in a spectacular setting something really, really special.
It's the sea turtles.
Costa Rica Surfing AND Sea Turtles
Between October and January giant, endangered Leatherback Sea Turtles (7 feet long and 1200 pounds or more) come ashore to nest.

This magnificent animal, the largest reptile in the world, dates back to the days before there were seven continents, before there were even mountains we call the Himalayas.
Today, though highly endangered, it was ancient before the first dinosaurs walked the earth. Cold blooded, it can generate internal heat sufficient to swim into waters near the Arctic.
It's a really amazing animal, perhaps the most amazing on earth.

Unfortunately, it is rapidly closing in on extinction in the Pacific due to encroaching development, commercial fishing (particularly long-line) and egg poaching. The Park was created to provide protection for these animals on the most important leatherback beaches in the Pacific and a wonderful organization, the Leatherback Turtle Trust, works with the government and people of Costa Rica to prevent the egg poaching and help the hatchlings (now thousands) return safely to the ocean every season.
It's a great example of a concerned government working hand-in-glove with committed volunteers.
If your vacation takes you to the best Costa Rica beaches by Tamarindo, plan to visit the turtle nesting at night—-and perhaps give them a hand so they can survive another 100 million years.