Planning the perfect send-off for your bachelorhood or organizing an unforgettable experience for a buddy can be quite a task. Look no further! This guide reveals why a Jaco bachelor party in Costa Rica is the ultimate way to celebrate the end of single life. With its thrilling blend of adventure, pulsating nightlife, and breathtaking natural beauty, Jaco makes for an unmatched bachelor party destination.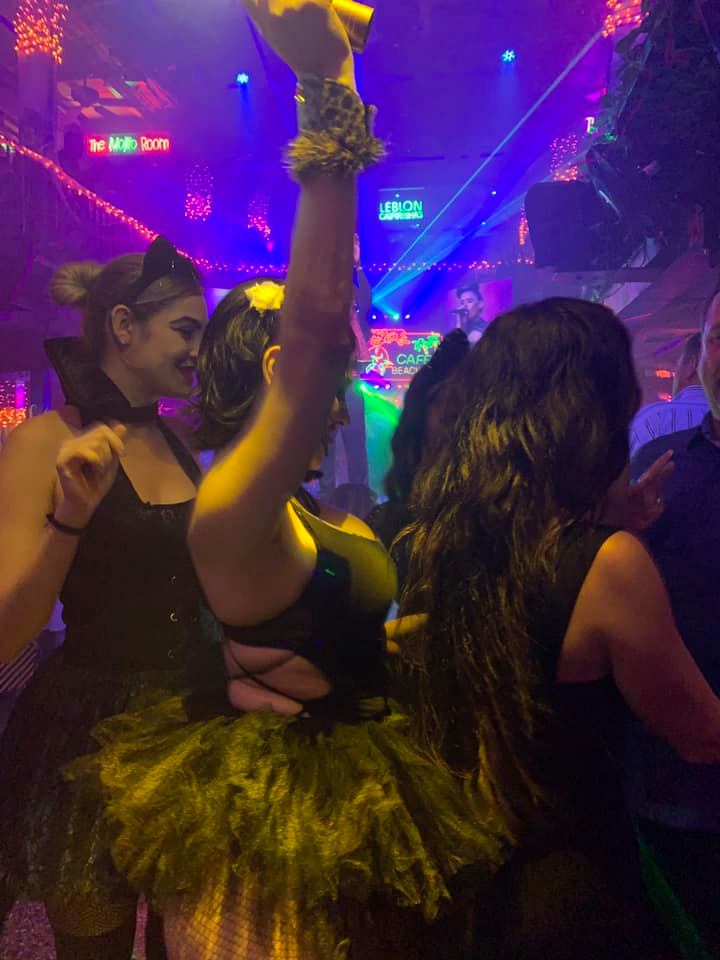 Why Choose Jaco, Costa Rica, for Your Bachelor Party?
Nestled along the Pacific coast, Jaco is a dynamic beach town known for its festive atmosphere and adventurous spirit. Its close proximity to Juan Santamaria International Airport (SJO) in San Jose, just a 1.5-hour scenic drive away, makes it an easily accessible tropical getaway.
Jaco: A Playground for Adventure Seekers
Jaco's diverse outdoor activities offer it a hot spot for thrill-seekers. For those planning a Jaco bachelor party, the options are vast. Start your day by catching waves at one of the renowned local surf spots or flying through the forest canopy on a zip-line tour. Other high-energy pursuits include white-water rafting, deep-sea fishing, and adrenaline-pumping ATV tours. A Jaco bachelor party isn't just a party – it's an adventure.
Vibrant Nightlife in Jaco
No bachelor party is complete without experiencing the local nightlife, and in Jaco, the party scene is electric. As the sun sets, the town transforms into a vibrant party hub. Enjoy Costa Rica's finest rum and craft beers in one of the many lively bars. Dance the night away in pulsating nightclubs, or try your luck at one of the upscale casinos. The exciting nightlife is a pivotal part of the Jaco bachelor party experience.
Luxurious Accommodations in Jaco
Jaco offers a wide range of accommodations to suit all preferences. From high-end villas with private pools to beachfront condos offering breathtaking views, there is something for every bachelor party. Many of these properties offer tailored bachelor party packages, ensuring you have everything you need for the ultimate celebration.
The Delectable Costa Rican Cuisine
Explore the local culinary scene as part of your Jaco bachelor party experience. From restaurants serving fresh seafood straight from the Pacific to those offering traditional Costa Rican dishes, foodies won't be disappointed. For a truly unforgettable meal, consider a private chef to prepare a feast for you and your friends at your villa or condo.
The Unforgettable Jaco Experience
Ultimately, a Jaco bachelor party is more than just a party; it's an experience. It combines the excitement of adventure, the thrill of vibrant nightlife, the indulgence of luxury accommodations, and the tantalizing taste of Costa Rican cuisine. In Jaco, you're not just celebrating the end of bachelorhood but embracing a new adventure filled with unforgettable memories.
To summarize, a Jaco bachelor party is the ultimate choice for the perfect blend of relaxation, exhilaration, luxury, and party. Whether you're a nature lover, an adventure junkie, a party animal, or anything else, Jaco, Costa Rica has something for everyone. Say goodbye to your single life in style with an unforgettable bachelor party in Jaco. It's not just a party; it's the start of a new journey.